Finding and Navigating Fulfilling Life Paths
I love connecting with women…the intensity, passion, tenderness, fury, power, intelligence and dreams that feed and propel our lives. We come with diverse gifts and also face complex challenges that can enrage us, pull us down in despair, numb us or stop us in our tracks all together. Some of these challenges relate to: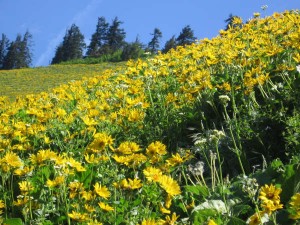 Body image
Addictions and addictive tendencies
Emotional eating
PMS, cramps, hormonal fluctuation
Moods, depression & anxiety
Relationship challenges
Intimacy
Sexuality
Sexism, racism, homophobia, other sources of oppression and disparity
Trauma, abuse and neglect
Life purpose
Career path
Spiritual direction
Women have commonalities as well as significant differences. Sometimes themes reflect experiences shared by many women. Yet sometimes the issues we face as women are uniquely connected with our family history, religious background, race, sexual orientation, and other factors that shape our identities and daily experience in life.
I work with women to dig into the challenges you are up against and unleash your desires and resources – both inside and out. These areas hold the keys to healing, growth and fulfillment. Together we will uncover your unique guidance system to navigate the challenges you face, liberate untapped potentials, and nourish your life dreams.
Honor yourself and your path
Call for a free phone consultation or set up an initial session
I welcome and work with women of all races, gender identities, ages, sexual orientations, and physical abilities. I'm committed to my own ongoing learning around biases and privilege, and how to use power in ways that support others to live and thrive in their diverse experiences.
PLEASE NOTE: Due to the current Coronavirus pandemic (COVID-19), I'm offering all sessions via teletherapy in order to protect the health and safety of clients and our community – please contact me for more information.